Today's Top Real Estate News
Provided by RISMedia News
1/20/2020 5:52:56 PM
How To Have More Professional Video Conferences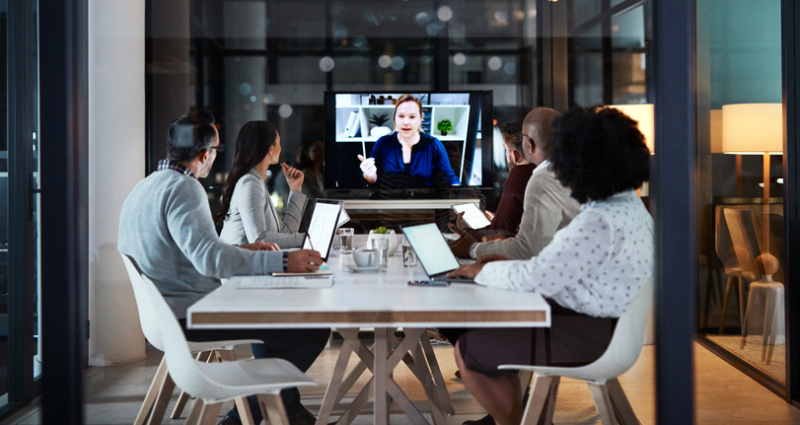 Whether you're a freelance contractor or managing a small business from home, video conferences are a popular and effective way of communicating. However, nothing looks less professional than chatting to a client with family members milling around or your dog barking behind you. To help, AV managed services, IVCi, lists five ways to impress your clients on your next video call.

Set up ahead of time. Be sure to proactively avoid any technical difficulties by setting up and testing all features ahead of time. Make sure wireless signals are strong, screen sharing features work, and audio is crisp and clear. Nothing is more frustrating than having the first 15 minutes of an hour-long meeting focused on getting the technology in place.

Check your surroundings. You want to make sure your surroundings and environment work well for video conferencing. Test the camera to see the lighting in the room and make sure the camera angle is favorable for everyone in your room. Working with a professional company to establish the camera view out of the gate is a helpful trick to make sure from day one you are connecting visually.

Dress to impress. Since your client can see you, it's important to present yourself the same way you would in an in-person meeting. If your company's dress code is casual, make sure your attire is at the nicer end of that scale. If you are taking the call from home, at least make sure to dress professionally as far as your clients can see.

Avoid distractions. Just as you wouldn't take out your cellphone and start texting during an in-person meeting, respect your client's time by minimizing distractions. Keep all typing, talking, or phone use to an absolute minimum. If you plan to take notes during the meeting, try jotting them down with pen and paper to minimize typing sounds.

Keep it professional. Anything that you wouldn't do during an in-person meeting should be avoided during a video call. This means eating, getting up, leaving the frame, and not making eye contact should be avoided. Remember beyond dress, if you are taking the call from home to keep the background void of chaos and clutter to keep you the focus of the meeting. A coffee table with a vase of flowers? Probably fine. A pile of unfolded laundry? Probably not.

Following these tips will be sure to leave your clients impressed after your video call.

Source: IVCi

Published with permission from RISMedia.
How-To Prevent Injuries in the Kitchen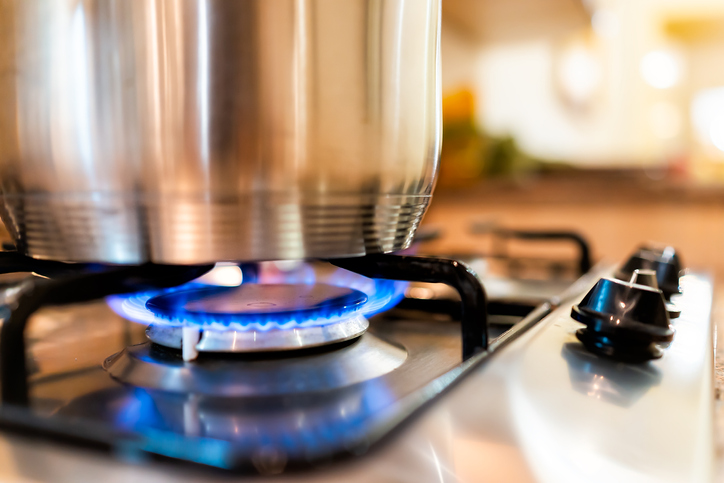 A large amount of home injuries happen in the kitchen, where fire and sharp objects lurk around every corner. To help, USAHS Occupational Therapy faculty member Dr. Terri Roberts offers these kitchen safety tips if you are going to make a holiday feast for your family:

- Always use oven mitts when handling hot pots and pans. Keep an abundance of these in close reach so you're never tempted to swap for a dish towel.

- Do not leave food cooking on the stove unattended. Let that phone call go unanswered and the doorbell ring if necessary.

- Do not wear loose clothing or jewelry while cooking. Consider changing into tighter, safer clothing before you hit the kitchen to cook.

- Keep kids and pets out of the kitchen. If you don't have a door to the kitchen, use a baby gate to keep that curious pup at a safe distance.

- Be sure to wash your hands frequently, especially if handling meat. Remember to wash frequently between tasks to avoid cross contamination.

- Have a fire extinguisher on hand. Do you know how to handle a fire if it pops up? Make sure to be prepared for the worst, but hope for the best.

Source: University of St. Augustine For Health Sciences

Published with permission from RISMedia.
First Time Buyers: What NOT to Do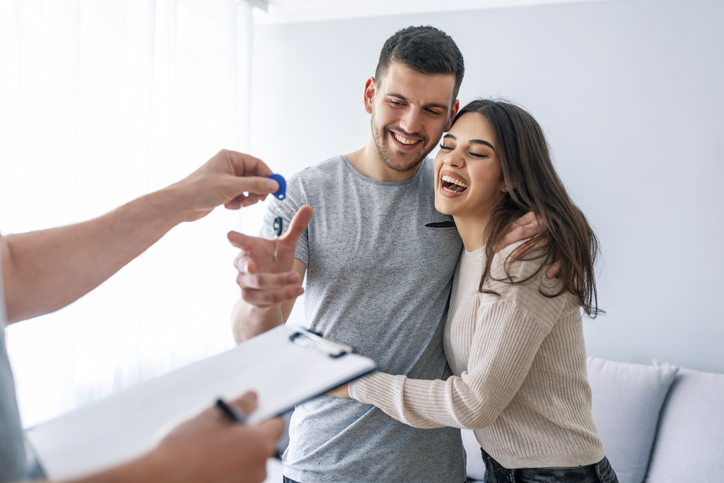 If this is going to be the year you break out into your own place, you likely want to be sure your path is as clear as possible. First and foremost, buying one's first home is one of the most exciting - and challenging - life experiences.

To come out ahead, don't make any of the common mistakes that could put your home-buying experience in peril. The U.S. Farm Bureau (fbfs.com) advises first-timers against doing any of the following leading up to or during your closing:

Don't Open New Lines of Credit. Taking on new debt, no matter how small, could throw off your debt-to-income ratio — a magic number in mortgage lending — and disqualify you.

Don't Miss Bill Payments. In the stress of preparing to buy a house, it's easy to miss a payment, but it could have serious consequences that will make you ineligible for a loan from certain lenders for at least a year, the bureau says.

Don't Change Jobs. During the mortgage loan process, change — even good change — could set you back. Avoid a change in job status that will cause a lender to question your financial stability.

Thecollegeinvestor.com warns that too much of a good thing can be bad, so just because a bank will lend you a certain amount of money doesn't mean you should take it unless you want to be house poor.

The site says you need to think about the other expenses that come along with a house, like insurance, property taxes, utilities, maintenance, and home improvements beyond your monthly mortgage commitment.

Finally, esurance.com blogger Jiordan strongly advises getting a thorough home inspection done. She says a professional will ensure the foundation is solid, the wiring is up to code - even check for lead paint and wood-eating pests.

If you know before you buy, the esurance blogger says it could help you negotiate a lower price - and prepare you for any repair costs you might be facing.

Published with permission from RISMedia.
How to Be More Mindful This Year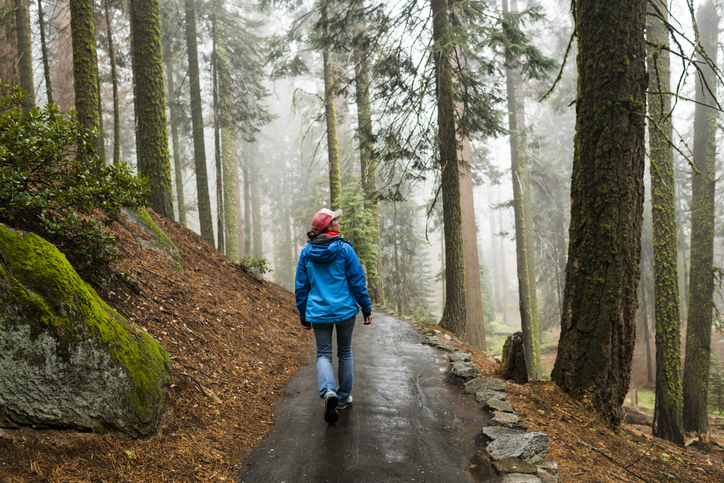 With the hustle and bustle of your daily to-dos, it can be difficult to reframe your daily habits and gain a little perspective.

"The issue with busyness and things to do is that we forget life ought to be around 'how to be,'" says Professor of the Practice in Systems Thinking & Design J. Gerald Suarez at the University of Maryland Robert H. Smith School of Business. "With every little task we accomplish without mindfulness, we forfeit our joy."

To get the most out of your time, Suarez offers the following tips:

Imperfect is perfect. "We need to let go of the self-imposed burden of perfection," Suarez says. "The perfect house, decorations, dinner. Rigidly adhering to these high standards is a recipe for stress, because there is always more to be accomplished if we are aiming at perfection."

Recalibrate. Suarez recommends calibrating expectations and redefining success. "Maybe it's disconnecting from technology, exercising more or relaxing and reconnecting with friends and family."

Less is enough. "We have to indulge in simplicity and declutter our brains from things to do," Suarez says. "Also, appreciate with mindfulness every moment and interaction, find meaning in what is happening around us and embrace the spirit of the season."

Zoom out. Look at the calendar and not at the clock, Suarez says. "Look at the big picture of your day, not at the nitty-gritty of activities and the fragmentation of your day. Appreciate the big picture."

Source: University of Maryland's Robert H. Smith School of Business

Published with permission from RISMedia.
Create a Healthier Car Commute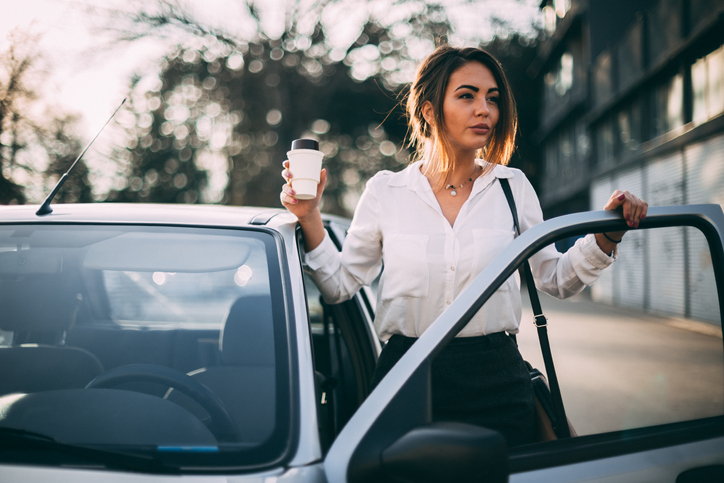 Whether you're driving ten minutes or an hour to work each day, your commute can often seem like a slog. And, when you add your commute time to the number of hours you sit at a desk, your daily health may seem at risk. To help, the Car Care Council has a number of tips for commuters to help ensure their trips to and from work are as healthy and worry-free as possible.

Change your cabin air filter. The cabin air filter is responsible for cleaning the air entering the passenger compartment. A functioning cabin air filter will help keep dirt, pollen, dust and exhaust fumes from entering your vehicle's interior. Changing the cabin air filter at recommended intervals will allow you and your passengers to breathe clean air, free from allergens and pollutants while commuting to and from work.

Maintain vehicle safety systems. A vehicle's wipers, mirrors, lights and brakes are key safety features that require routine maintenance. To ensure that you can see and be seen while on the road, make sure all lights are properly functioning, mirrors are clean, and both are properly aligned. Replace wiper blades that are cracked, chattering or streaking in order to maintain a clean windshield. Because driving in stop-and-go traffic is hard on a vehicle's braking system, have your brakes inspected regularly as brakes are your car's most important safety feature.

A clean car makes a happy driver. The more time spent in the cars, the more likely dirt and clutter will collect inside. Maintaining a clean vehicle not only makes for a more comfortable drive, but it also contributes to a vehicle's safety and longevity. Remember to keep the floors free of debris that may obstruct the foot pedals, and wash your car regularly to protect the paint, minimize rust and corrosion, and keep your windows clean for improved visibility.

Source: Car Care Council

Published with permission from RISMedia.
Selling This Year? Read This Before You List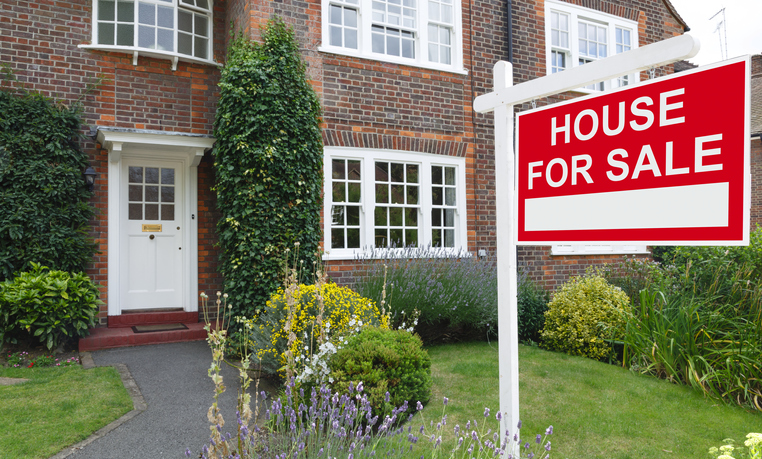 If you plan to sell your home this year, it's more important than ever to do your homework first to clarify the value of your space.

According to Marian White at moving.com, start by researching the local housing market:

- Take a look at comparable sales in your neighborhood to figure out the appropriate listing price for your home.

- Pay attention to the various comps' square footage, features and location.

- Think about how they compare to your home.

- Consider consulting a reputable REALTOR? to assist with finding comps and determining a listing price for your house.

The team at loveandrenovations.com says before you begin staging and put your house on the market, do a thorough walkthrough and put on your "buyer glasses."

Think like a buyer might think. Are there any weird stains on the flooring or crayon on the walls? Is the bathroom really outdated compared to other houses they've been looking at?

Try to identify anything you might notice if you were considering buying your own house, and then address any major red flags.

Elizabeth Weintraub at thebalance.com suggests if you end up choosing a real estate agent to work with, make sure the REALTOR® you choose is a person you like. Then have a discussion about your preferences upfront - like how you prefer to communicate and how often.

Weintraub says you'll make it easy for your agent to meet your expectations by establishing those preferences clearly and early on.

At familyhandyman.com, Nick Gerhardt says to ensure buyers want to see the inside of your home, make sure the outside is well-kept, tidy and inviting.

Gerhardt says it's important to touch-up or completely repaint trim, keep the grass cut, edge along sidewalks and paths, maintain flowers and shrubs, and keep the yard tidy in case any prospective buyers are driving by.

Published with permission from RISMedia.
How to Clean Those Nooks and Crannies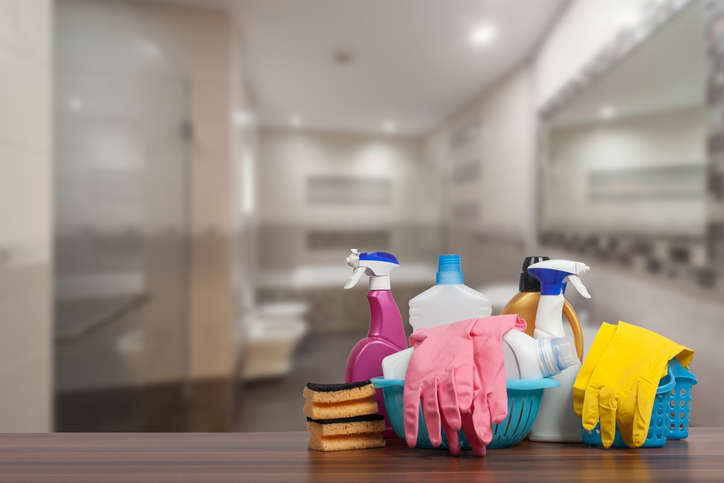 Whether it's those slots in your wooden table or the gap between the counter and stove, some spaces are really difficult to clean. Consider the following to really detail every spot in your home:

Paint stick. Wrap a microfiber cloth around a clean (or at least dry) paint stick and slide it into your tight space to swipe up dust and debris. A clean sock can do the trick, too.

Wire hanger. Similar to the paint stick but for even smaller space, wrap a cloth or paper towel around a wire hanger and use it to gently remove grime from the smallest of crannies.

Compressed air. An eco-friendly can of compressed air can help blow debris out of small spaces - like the slots in your knife block - that seem impossible to access.

Vacuum accessories. Don't forget those handy brush accessories that came with your vacuum. Use them to get in to dust your fridge fan, that crack behind the couch, and more.

Published with permission from RISMedia.
Resolve to Make Real Nutrition a New Year Priority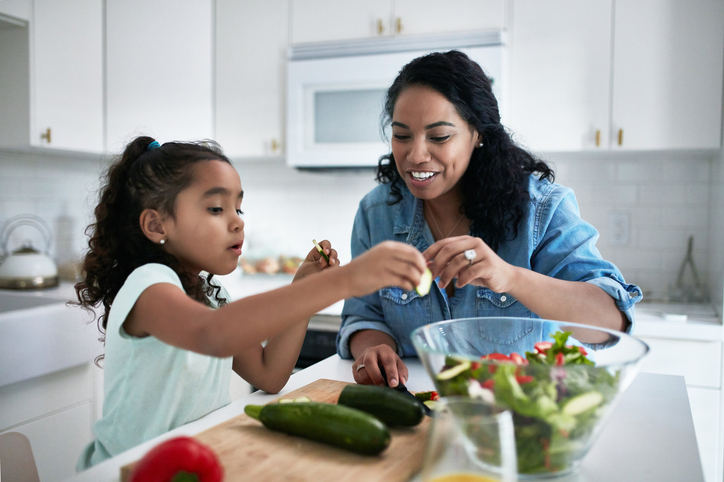 (Family Features)--A new year signals a chance to renew your commitment to healthier eating, but many of the most popular diets, like the keto diet and paleo diet, eliminate entire food groups, which can cause you to fall short on nutrients you need.

For example, a study in the "Journal of Clinical Lipidology" suggests low-carb diets may not have meaningful long-term benefits for weight or heart health compared to other diets and could actually restrict foods that are good for your heart.

This new year, instead of jumping on restrictive diet bandwagons, focus instead on consuming real, wholesome foods you can still enjoy, like dairy milk, that deliver benefits backed by decades of research.

Consider these tips for incorporating nutrient-rich foods into a few trending diets to make them work for you.

Intermittent Fasting: Skipping meals could do more harm than good if you're not getting the nutrients you need to be your best. A better bet: balanced, flavorful meals that incorporate multiple food groups. If you really want to try intermittent fasting, consider not eating past a certain time in the evening so you can "fast" throughout the night, and make sure to eat a nourishing breakfast in the morning, like oatmeal made with real milk, topped with fruit and a handful of nuts.

Plant-Packed Plates: If you're considering a vegetarian or plant-based diet in the new year, it's important to pack the right nutrients into your meatless meals, particularly protein, calcium, vitamin D and vitamin B12. Make sure you're getting enough by enjoying a variety of plant-based foods like beans, nuts, fruits and vegetables along with some other thoughtfully chosen options.

Focus On Fats: If you're keeping closer tabs on your fat intake, it's important to choose the right ones and know that a growing body of evidence suggests not all saturated fats are the same. For example, whole milk, which has more dairy fat than skim or low-fat varieties, may actually help raise "good" cholesterol and could be considered part of a diet that's also good for your heart, according to research in the European Journal of Clinical Nutrition.

Calorie Conscious: Monitoring the calories you consume versus the calories you burn through exercise and everyday activity can help manage the fuel your body needs. When you consistently burn more calories than you eat, you are more likely to effectively lose weight. However, that doesn't mean you have to forgo all your favorite foods.

Source: MilkPEP

Published with permission from RISMedia.
Is Your Home Vulnerable? Update Your Safety Now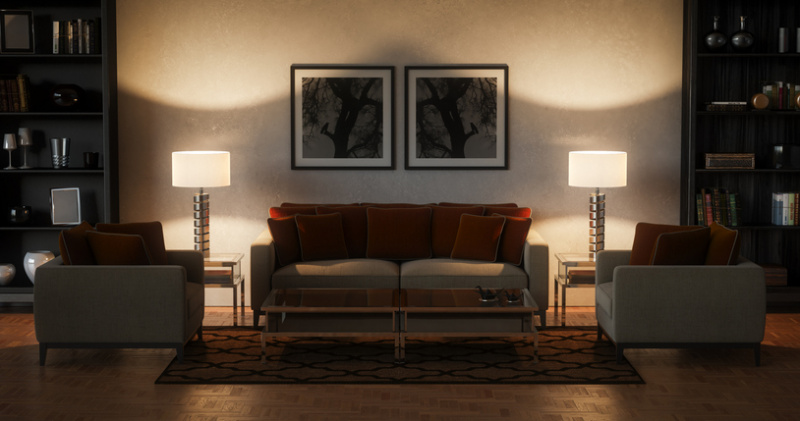 Keeping yourself and your belongings safe is a worthy goal, and technology, along with adopting a few tried and true common sense practices, will help you and your household be much more secure.

Rebecca Edwards at safewise.com says burglars strike every 25.7 seconds, so home security should be a top priority. She says intruders love sliding doors, so make sure yours are protected. It can be as simple as fitting a window bar or dowel in the track to keep the door from being forced open.

To further enhance security, Edwards says place lights around your front and back yards, along pathways, and near the garage and other outdoor structures. Make your outdoor security lights even more effective and efficient with:

- Motion-activated lights

- Solar-powered lights, which will also help you save money

- And putting outdoor lights on a timer

The team at safehome.org says if you're considering adding a remote security camera or system this year, the products from Ring, Nest and Lorex were the top three rated providers offering remote camera solutions under $200 and starting as low as $29.

When it comes to smart door locks, safehome.org says the August Smart Lock was rated "Best Overall," Yale Lock offers the best touchscreen, and Schlage door locks were found to be the easiest to install.

Speaking of door locks, the San Jose, Calif. Police Department reminds homeowners that pushbutton locks on doorknobs are easy for burglars to open, so install deadbolt locks on all outside doors.

Also follow these SJPD tips:

- Always keep your garage door closed and locked.

- Don't allow mail, newspapers or flyers to accumulate if traveling. Have the Post Office hold your mail, or arrange for a friend or neighbor to take it in daily.

- Arrange for your lawn to be mowed if going away for an extended time.

- Store lawn mowers, barbecues and bicycles out of sight.

- Always lock your garden sheds.

- Use curtains on garage and basement windows.

Published with permission from RISMedia.
4 Unique Travel Insurance Tips for Adventurous Winter Travelers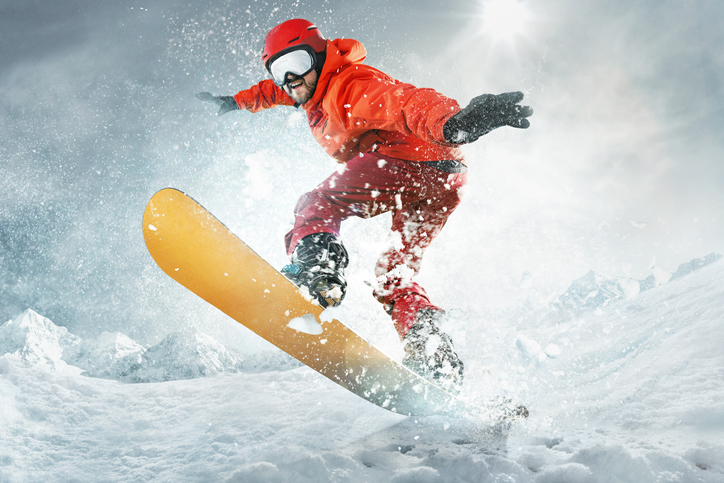 Whether you're hitting the ski slopes or taking off on a hiking trip, those who like to adventure in the winter may run into more travel bumps than those hightailing it in the summer.

To help, Squaremouth reveals four travel insurance tips that even the most daring adventure-seekers should know:

Don't pay more for popular winter sports. Common winter sports like skiing and snowboarding can be covered under a standard travel insurance policy, and don't require expensive upgrades. Even extreme activities, like heli-skiing or ice climbing, can be covered by policies specifically designed to cover those more dangerous activities.

Squaremouth tip: Many travel insurance policies don't explicitly list all the activities they cover. Call your travel insurance provider to ensure your sports are covered.

Expensive equipment rentals and lift tickets can be reimbursed. Travelers can be reimbursed for all of their prepaid costs, including equipment rentals, lift tickets or lessons, if they have to cancel or interrupt their trip for a reason covered by the policy.

Squaremouth tip: Remember to insure one-off costs like rentals or lessons. If you are prevented from traveling because of an illness, injury or unexpected winter storm, you may be reimbursed for these often expensive arrangements.

Costly medical evacuation can be covered. With the majority of travelers staying stateside for their winter trips this year, medical evacuation coverage can be a key benefit, as most U.S. health insurance companies do not cover evacuation services. This benefit can coordinate and cover evacuation if a traveler is injured while skiing or snowboarding in the mountains, where medical care isn't easily accessible.

Squaremouth tip: Consider a medical-only policy. Domestic travelers can typically spend less on a travel insurance policy than on their primary medical deductible, especially if an evacuation is required.

Protection for personal sports equipment. Some travel insurance policies provide reimbursement if a traveler's sports equipment is lost or damaged during their trip. This benefit can also reimburse travelers if they incur additional expenses renting new equipment on their trip.

Squaremouth tip: Don't assume your equipment will be covered, as some policies exclude sports equipment. Review your policy to ensure you have adequate coverage for any personal equipment you plan to bring along.

Source: Squaremouth

Published with permission from RISMedia.