Today's Top Real Estate News
Provided by RISMedia News
11/12/2019 6:05:09 PM
How to Travel Full-Time and Still Pay Your Bills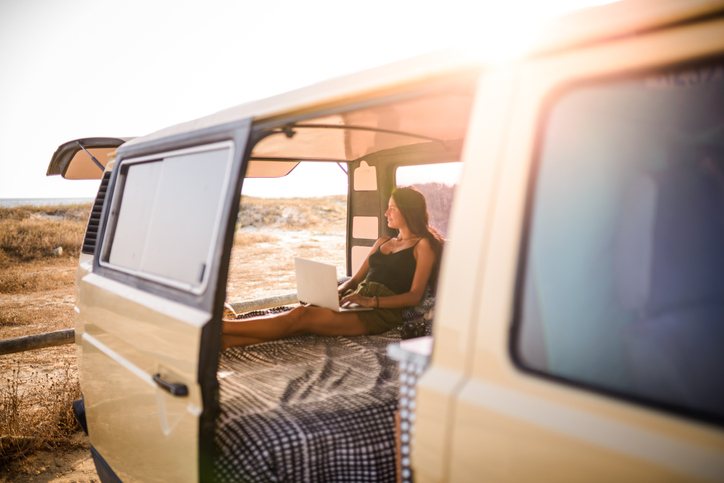 Whether you're a recent college grad, a new empty nester or just have the travel bug, you may be dreaming of ways to travel full-time and still pay your bills. The experts over at Just Fly have created a short list of jobs you can do abroad.

Be an Au Pair. An au pair provides additional help to a host family. How they help changes from country to country, but there are usually a few constants. First, the au pair is normally a foreigner. Next, they usually help with childcare and housework. Third, they're typically treated as an extension of the family.

They're also given room, board, a salary and sometimes language lessons in return for helping.

Do Hostel Work. Hostels are a revolving door of guests and workers. They're also ideal for finding easy work overseas. They don't usually pay well (or at all), but they often offer food and a bed. You'll do laundry, dishes and clean dorm rooms. Buying groceries, correcting spelling mistakes and taking photos are also fair game. It's an easy way to make friends, too.

Wait Tables. Remember those times you were nice to your waiter? It's time to cash in on your good karma. Food is one of the reasons many people travel, and finding a restaurant job is relatively easy. Waiting tables is the obvious choice, but you can wash dishes, cook or be a busboy/girl, too. If the city/country is bustling with locals and tourists alike, your chances are pretty good.

Bartend. Bartending is a fun way to make money while traveling. While there's a bit of a learning curve, it's an easy skillset to pick up. The best part about bartending? Some bar owners are willing to pay under the table. If you're willing to put in more work, take the necessary steps to become a mixologist. Cheers to happy hour connoisseurs...this one's for you.

Plant Trees. There's nothing sexy about planting trees for money. It's hard manual labor, you're often in remote locations, and mosquito bites are common. You live out of a tent, and the weather can be harsh. That said, the money is great. While working hard and making money and friends, you can help the planet at the same time.

Be a Farmer. Remember Old MacDonald? You know, the nursery rhyme icon. Well, long story short, he had a farm. And on that farm—well, he worked very hard. Want to know something else? You will, too. But if you're not above getting your hands dirty, the money is good.

Give Guided Tours. Put your public speaking skills to the test. Depending on the country, the weather may be harsh, but if you're well-informed and a little charming, you'll make a killing on tips. With a base pay and big tips, life as a tour guide can be lucrative.

Work on a Boat. Life at sea is quite an experience. It's also a fun way to see the world. Here are your two best options to make money on the water: cruise ships and yachts. Cruise ships offer way more options, like DJing, lifeguarding, administrative work, and more, but the pay won't exactly have you living in the lap of luxury.

Speaking of the lavish life—yacht work might be for you. There's way more money in working on a yacht. Meet celebrities. See exotic destinations. Make your friends jealous. Besides the potentially long hours, what's not to love?

Become a Dive Instructor. There are lots of perks to becoming a dive instructor. First, you'll likely be in a sunny and hot location. Next, you'll get to hang out with marine life. Finally, you'll get paid. It's also a cool way to get social. In most cases, you'll need a certification, which will cost you. But it's worth it.

Work at a Resort. There are resorts all over the world that are often looking for English speaking staff. Animators, lifeguards, guides and hotel staff are common jobs at resorts.

Ski resorts are also a great option (if you like snow and ice). They're seasonal jobs, but also guaranteed income for at least a few months. Best of all, beach and ski resorts provide tons of chances to meet people.

Teach English. Teaching English overseas is a popular way to make money traveling. With the right credentials, you can make more than $80,000 annually. Native English speakers are always in demand. Some programs require certification, but that can be done in a few days (or weeks).

Asian and Middle Eastern programs are particularly lucrative. Some schools offer 7 - 8 weeks of vacation (or more). You'll have lots of time to travel. Rent is often included. Many programs also pay for a round trip ticket. Finally, some schools provide a finishing or re-signing bonus, too.

Travel Hack: You can teach English online while traveling the world. You don't have to stay in one country. All you need is a headset, laptop and a strong WiFi signal.

Monetize Your Skills. More of an entrepreneur? Make money with your skills. Write code. Translate. Play an instrument. Teach a language. Take care of pets. You can even do basic household chores. People will pay for help all around the world. Here's a list of sites to get you started:

- Craigslist
- Kijiji
- Upwork
- Fiverr
- TaskRabbit
- Gumtree

There are lots of ways to make money while traveling. Some jobs require more skills than others, but many just need you to show up and work hard. If you're serious about seeing the world, it's an easy choice.

Source: Justfly

Published with permission from RISMedia.
Utilize This Winter's 'Budget Saving Time'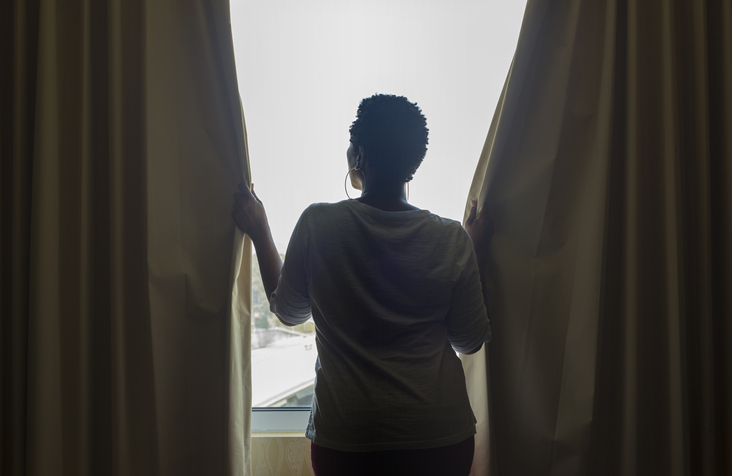 When homeowners across the nation "fell back" for Daylight Saving Time (DST), many folks were already anticipating cranking up the heat to combat the longer, colder nights in many parts of the country. However, the experts at Window World firmly believe that the sun doesn't have to set on lower energy bills.

To help consumers in colder climates take advantage of natural sunlight to keep energy costs in check, Window World has released its "Budget Saving Time" guide.

The guide sums up six easy ways homeowners can cut their energy bills:

Design with daylight. Anyone considering home improvements can maximize the sun's limited presence by "daylighting"—using windows and skylights to bring sunlight into your home. Remember these points:
- South-facing windows allow most winter sunlight into the home.
- North-facing windows bring in relatively even amounts of natural light.
- East- and West-facing windows are bright sources of light during either the morning or afternoon, but they don't contribute much to solar heating.

Energy-efficient lighting. Choose bulbs with the ENERGY STAR® label that meet strict energy efficiency guidelines set by the U.S. Environmental Protection Agency.
Also:
- Consider using timers or dimmers that will save electricity by turning lights off automatically or offering lower light levels.
- Get into the habit of turning the lights off whenever you leave a room.

Save big with window coverings. Keep drapes open on South-facing windows by day and close them at night. According to the U.S. Department of Energy, when drawn during cold weather, most conventional draperies can reduce heat loss from a warm room up to 10 percent.

Double or triple treat your windows. Consider installing double- or triple-pane windows that have high-performance glass. The air, or in some cases gas, in between the window panes acts as extra insulation.

Look for leaks. Air leaks around windows, doors and pipes can be filled with caulk or special coverings. Additionally, ensure weatherstripping around windows and doors is in good condition and isn't frayed or worn down.

Get programmable. Install programmable thermostats to keep temperatures from getting too hot or cold when you're not at home.

Published with permission from RISMedia.
Avoid Travel Nightmares With These Smart Tips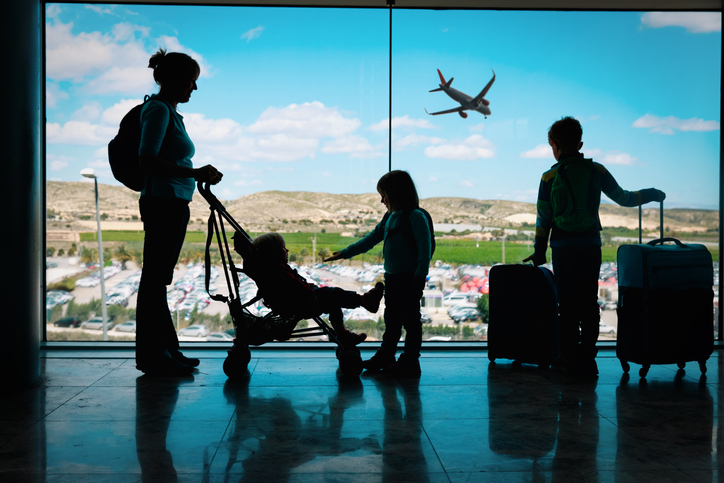 Whether you're a seasoned travel pro or embarking on your first international trip, it's important to take precautions to protect your travel plans. To help, CheapOair® offers the following common pain points with some tricks to navigate them.

Missing Luggage

Check-in as early as possible. Most travel nightmares begin with a rush to the airport, and lost luggage is one of the most common and most tedious travel setbacks.

"Checking in at the last-minute may cause the airline baggage handlers to miss getting your luggage to your destination," says Tom Spagnola, senior vice president of Supplier Relations at Fareportal. "Make sure you get the barcode for the luggage tag that goes on your bag. This is how the airlines can track your bag should they not be able to find the luggage. The barcode will save you a lot of time and frustration trying to find your luggage."

Add an itinerary. It is also recommended that travelers place an itinerary inside their luggage in case the tag gets ripped off in transit. This will allow the airline to reunite consumers with their lost items a lot faster.

Missed Connections

There's nothing that gets the heart pumping faster than an airport-length sprint to another terminal. A missed connection could derail an entire vacation.

"Should you be taking a connection flight, try to avoid one that is less than one hour," advises Spagnola. "The more room for error, the less likely you are to find yourself stranded and losing valuable time. With an abundance of restaurants, shops and lounges now available at most major airports, a longer layover isn't as tiresome as it used to be."

Preparation is key. Travelers should plan the best they can by downloading an app that can keep them updated on flight times, delays and gate changes. This will help circumvent any last-minute surprises that may lead to a missed flight.

For consumers that do miss their connections, see a gate agent immediately to confirm when the next flight will be available. As frustrating as it may feel, a cool head and a calm demeanor can work wonders when trying to get on another flight.

Passport problems. A lost passport is everyone's worst fear, but there are several other passport problems that can end a trip before it even begins.

As a rule of thumb, a passport should be valid up to six months AFTER the return date of your trip. It is also important that the document is not damaged in any way. A mangled passport can and will be denied by a TSA agent.

"Most people forget how easily a damaged passport could stop someone from getting on a flight," remarks Ruben Bello, vice president of International Operations at Fareportal. "If there is damage beyond the usual "wear and tear" such as discoloration, ripped pages or indecipherable details, that document is not fit for air travel. If you're unsure, it's always safest to get a new passport at least a month before you're set to fly."

Source: www.CheapOair.com

Published with permission from RISMedia.
Frozen Family Fun: Royal Frozen Sweet Potato Lasagna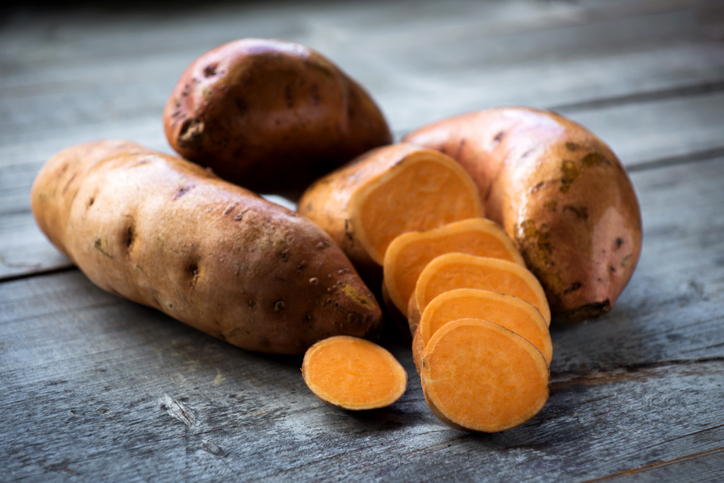 (Family Features)--As families look to incorporate more nutritious dishes into meals from morning to night, using kid-friendly recipes can help make the process easier and more fun.

To help make it easier for busy parents to plan and serve healthier meals, registered dietitian Melanie Marcus, Dole's nutrition and health communications manager, created a series of enchanted frozen fruit- and vegetable-based dishes including main courses, smoothies, desserts, sides, and more. Because these recipes can be made in advance and frozen for later use, they're perfect for on-the-go families and busy lifestyles.

For example, make-ahead lasagna simplifies a busy evening.

Royal Frozen Sweet Potato Lasagna
Prep time: 45 minutes
Cook time: 1 hour, 5 minutes
Servings: 8

Nonstick cooking spray
1 tablespoon olive oil
1 medium DOLE white onion, chopped
1 package (8 ounces) Dole mushrooms, sliced
2 garlic cloves, minced
1 1/2 pounds 99 percent fat-free lean ground turkey
5 cups Dole baby spinach
1 teaspoon Italian seasoning
1/4 teaspoon salt
1 cup marinara sauce
1 cup raw cashews
2 cups fat-free cottage cheese, strained
4 medium Dole sweet potatoes, peeled and sliced 1/8-inch thick crosswise
1 cup low-moisture part-skim mozzarella cheese

Heat oven to 375 degrees Fahrenheit. Spray 13-by-9-inch baking dish with nonstick cooking spray.

In large skillet over medium-high heat, heat olive oil; add onion and cook 5 minutes, or until tender, stirring occasionally. Add mushrooms; cook 4 minutes, or until tender, stirring occasionally. Add garlic; cook 1 minute, stirring frequently. Add turkey; cook 8 minutes, or until browned, breaking up turkey with side of wooden spoon.

Add spinach, Italian seasoning and salt; cook 3 minutes, or until spinach wilts. Stir in marinara; cook 1 minute.
In a food processor, pulse cashews 20 times, or until small crumbs form. In a medium bowl, stir together cottage cheese and cashews.

Shingle 1/3 of sweet potato slices in bottom of prepared dish; top with 1 cup of cottage cheese mixture followed by 1 1/2 cups turkey mixture. Repeat layers twice; sprinkle with mozzarella cheese and cover tightly with foil. Bake 45 minutes; remove foil. Bake 20 minutes, or until the top is golden brown.

Tip: To freeze lasagna, wrap tightly once cooled with a layer of plastic wrap then foil. Freeze up to 3 months.

Remove plastic wrap; bake lasagna from frozen, covered with foil, at 375 degrees Fahrenheit for 1 hour. Uncover and bake 15 minutes, or until the top is golden brown and the internal temperature reaches 165 degrees Fahrenheit.

Source: Dole/Disney

Published with permission from RISMedia.
Is Your Family Safe From Lead Poisoning?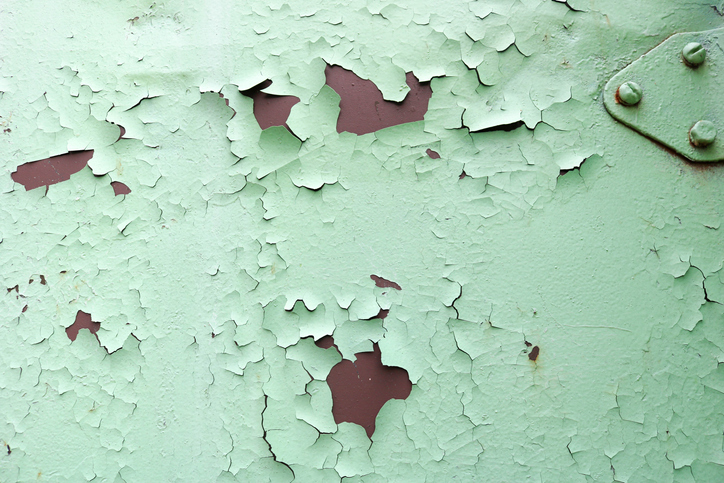 While October marks National Lead Poisoning Prevention Week (NLPPW)—a federal initiative sponsored by the Centers for Disease Control and Prevention (CDC), the Environmental Protection Agency (EPA) and the Department of Housing and Urban Development (HUD)—it's important to keep this top-of-mind regardless of the time of year.

The CDC says that lead paint has been banned for use in house paints in the United States since 1978, and even though increased awareness of the risk of lead poisoning and primary prevention efforts have helped decrease the rate of lead-poisoned children, nearly half a million children living in the U.S. have elevated blood lead levels that may cause significant damage to their development and overall health.

In addition to paint and dust inside their homes, the CDC says children can also be exposed to lead that may be found in the soil around the outside of homes, and even from the toys they play with. For everyone living in a home or apartment built before 1978, it is important to understand the steps that should be taken to protect children from lead poisoning.

These steps include:

Learn about hazards. Flaking, cracking and chipping paint in homes built before 1978 may be a hazard. Learn what you can do to prevent lead paint hazards by visiting https://www.cdc.gov/biomonitoring/Lead_factsheet.html.

Get your child tested. Even if your young children seem healthy, ask your doctor to test them for lead at least twice before the age of five. These tests are usually conducted at the 12- and 24-month well-child visits.

To that end, the American Academy of Pediatrics notes that lead poisoning is usually detected by measuring the level found in blood. While finger-prick samples are appropriate for screening tests, all elevated capillary levels should have confirmation with a venous blood draw since capillary tests can yield frequent false positives.

Published with permission from RISMedia.
Using a Ladder at Home? Practice Simple Safety Tips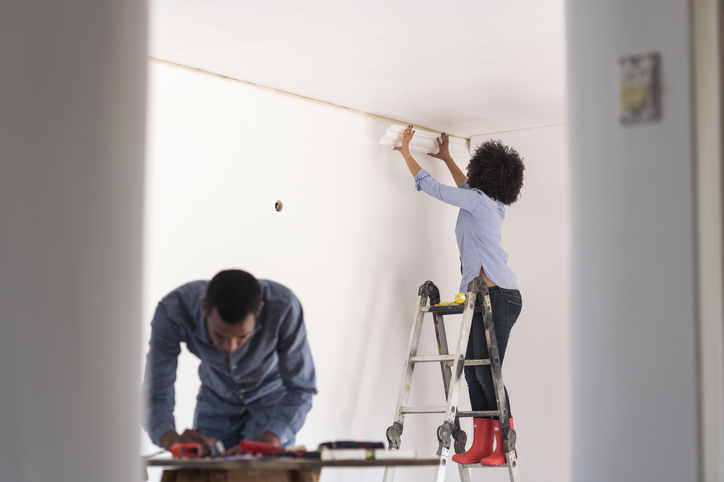 Whether you're cleaning the gutters or hanging holiday decorations, it's important to keep safety front and center when using ladders at home. According to the Consumer Product Safety Commission (CPSC), in 2018, more than 493,500 ladder-related injuries were treated in emergency departments, doctors' offices and clinics. To help prevent ladder injuries, orthopaedic surgeons at the American Academy of Orthopaedic Surgeons (AAOS) provide the following safety tips:

When cleaning gutters or hanging wreaths, choose the correct ladder.

- Use a ladder of proper length to reach the working height that you need. Inside a home, that may mean a low stepladder. For outside chores, you may need a taller stepladder.

- Use a ladder according to use and "working load"—the amount of weight the ladder can hold, including yourself and any tools or decorations.

- Do not stand higher than two steps down from the top. On an extension ladder, do not stand above the third rung.

- Shift the ladder as needed during the task to avoid the need to overreach. Leaning too far to one side, and reaching too far overhead, can make you lose your balance and fall. Your belly button should not go beyond the sides of the ladder.

Inspect the ladder before using it.

- Check the ladder for any loose screws, hinges or rungs and ensure there are no broken or bent pieces. Clean off any mud, grease, oil, snow or other slippery liquids that might have accumulated on the ladder.

- Do not make a temporary repair of broken or missing parts, because these repairs could fail while you are high off the ground.

Ensure the ladder is properly set up.

- Take time to stage the ladder properly on even ground, staying away from electrical wires, tree limbs or any other obstructions.

- Confirm that the stepladder is fully open and that the spreaders or braces between the two sections are fully extended and locked.

- Make sure the soles of your shoes are not slippery, and always wear closed-toed shoes, rather than sandals or flip-flops.

- Face the ladder while climbing and stay in the center of the rails. Grip both rails securely while climbing.

Source: AAOS

Published with permission from RISMedia.
5 Tips to Ward Off Cold Weather Woes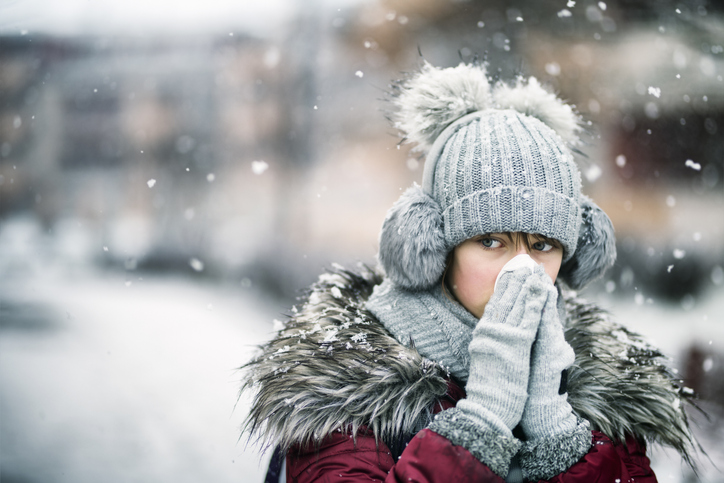 (Family Features)--Colder weather brings plenty of changes, especially in the ways you take care of your home and self. Especially when the temperature drops, extreme winter conditions can play havoc not only with your skin and health, but also your family's comfort.

Take steps to protect your family and household as the weather starts to cool this season with these practical tips:

Take steps to help prevent the flu. As temperatures drop, the chances of getting sick rise. That's partly because certain germs and viruses thrive in colder temperatures, and because the cold puts extra strain on your immune system. When it is cold outside, people are also more likely to spend time indoors (and in closer quarters) where germs are more easily spread. Do your part to help prevent the flu by washing your hands often and covering your mouth or nose when you cough or sneeze. Also be sure to stay home if you're sick and avoid exposing others to your illness.

Prepare your wardrobe. Colder weather outside means more skin sensitivities and dryness. Long pants and sleeves don't just add warmth; they also protect your skin from harsh outdoor elements. When you haul your winter wardrobe out of storage, start the season on a comfy note by washing everything with an option like 'all Free Clear Liquid Detergent or Mighty Pacs, recommended by dermatologists, allergists and pediatricians for sensitive skin due to its hypoallergenic formula.

Dress in layers from head to toe. Bundle up with winter accessories to match the daily weather forecast. For chillier mornings and nights, cover exposed areas such as your head with a hat, neck with a scarf and hands with gloves. To accommodate warmer weather during the day, layer flexible clothing options to accommodate temperature shifts.

Stay active. Physical activity naturally warms your body in the short term. In fact, shivering is your body's natural physical response to generate body heat when you're cold. Aside from the immediate benefits, keeping active during the colder months can help in other ways, too. A healthy cardiovascular system keeps your blood flow steady and strong, and a good circulatory system plays an important role in keeping your body, and especially your extremities, warm when temperatures take a dip.

Nourish your body and skin. Preventing painful dry cracks and itchy, scaly skin is a job that requires attention inside and out. Externally, moisturize shortly after showering to trap in the water lingering on your skin, use extra lotion throughout the day on areas prone to drying, and reapply lotion after washing hands. Remember to protect sensitive spots like your lips that can easily chap and crack. You can also prevent dry skin by ensuring you're drinking plenty of water and eating a healthy diet with plenty of essential vitamins and healthy fats.

Source: 'all

Published with permission from RISMedia.
Should You Utilize 'Virtual Staging'?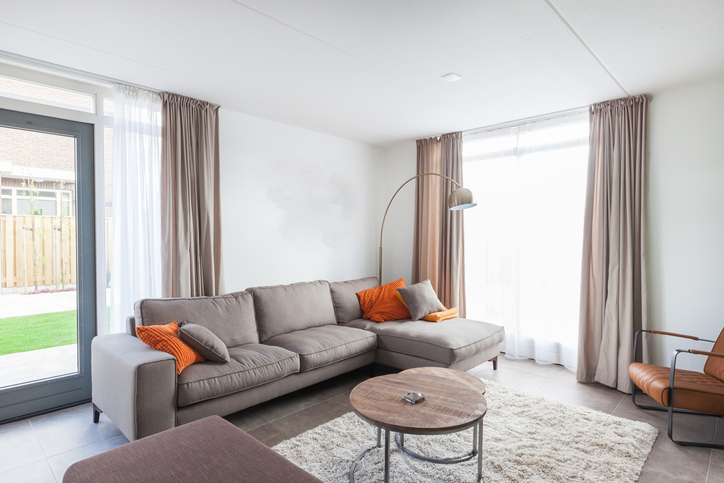 As home staging has advanced along with imaging technology, the trend of virtual home staging is emerging as a viable and cost-effective alternative for sellers and their agents. The practice taps technology that allows you to take digital photos of empty rooms and insert furniture, rugs and accessories into the images.

According to a recent blog from American Home Shield? (AHS?), in today's marketplace, it's more important than ever to present online listings in their best possible light. The National Association of REALTORS? estimates that 90 percent of buyers use the internet to search for a home, and 97 percent find the photographs to be the most useful element on brokers' sites.

AHS says most large real estate firms are already using virtual staging, and there are a growing number of web-based services that can do the same thing for individual REALTORS? and even owners trying to sell their own homes.

So what are some of the pros and cons of virtual staging?

- On average, it costs between $2,000 and $3,000 to actually stage a property—and anywhere from $500 to $1,000 for additional monthly rental fees.

- The average cost to digitally stage real estate is between $200 and $400, depending on the company and the number of photos.

- Virtual staging helps clients visualize how a potential home might look and helps them connect with the property emotionally.

- Virtual staging also allows you to change the color of the walls, upgrade kitchen appliances and alter flooring to show how the home might look when renovated.

- The folks at designingidea.com point out that not all MLS markets allow for photos of virtually staged homes, so do your homework before signing off on a virtual staging contract.

- If you have a room that can function as either an office or a bedroom, for instance, designingidea.com suggests virtually staging it as both.

In the end, remember that a staging company can only have so much furniture, so your choices in the real-world are limited; however, in the virtual world, those choices are nearly unlimited.

Published with permission from RISMedia.
Should You 'Go Pro' With Holiday Decor?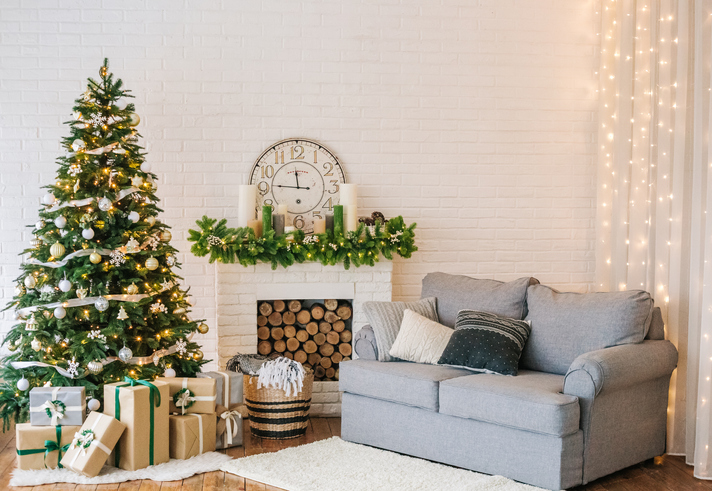 Homeowners across the country are thinking about how they're going to dress up their properties for the upcoming winter holidays. An annual reminder from the folks at Christmas Decor may help.

In addition to helping homes look fabulous during the holiday season, the company's main goal is to save property owners from serious injuries—and their properties from structural damage, devastating fires and electrical hazards.

Kathleen Neave of Christmas Decor by Neave Decor in Stamford, Conn., says professional decorators can achieve results that most property owners can only imagine—without any risk to the owner's life or limbs.

In addition, Neave says holiday lighting specialists offer professional-grade lights and accessories that are certified for outdoor use, and they install that decor securely and safely to minimize the risk for property damage and electrical fire.

For those who opt for do-it-yourself decorating, here are some lighting installation safety tips from the Consumer Product Safety Commission:

- Use only lights that are designed to be used outdoors

- Choose the right ladder for the task when hanging lights

- Replace light sets that have broken or cracked sockets, frayed or bare wires, or loose connections

- Follow the package directions on the number of light sets that can be plugged into one socket

- Never nail, tack or stress wiring when hanging lights—and keep plugs off the ground away from puddles and snow

- Turn off all lights and decorations when you go to bed or leave the house

In addition, Susan Mckelvey, a blogger with the National Fire Protection Association (NFPA), reminds holiday decorators that annually, U.S. fire departments respond to an average of 800 home fires with decorations, causing an annual average of two civilian deaths, 34 civilian injuries and $11 million in direct property damage. So while everyone wants their home to look beautifully festive around the holidays, it's best to put safety first as you plan for decorating in the coming weeks.

Published with permission from RISMedia.
What to Buy—and Not Buy—in November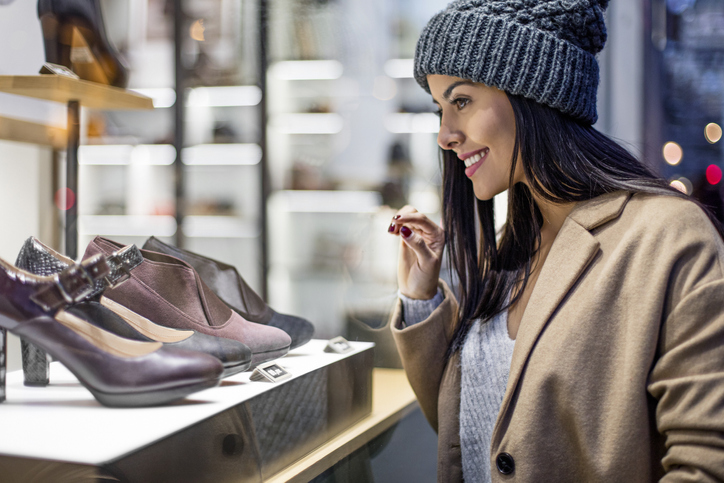 By the time you read this, you've likely stocked up on some of the leftover Halloween candy marked down to irresistible prices. But with all the winter holidays now speeding into view, it's a good time to check in with consumer advocates on the best things to buy in November—and those purchases that are best left for later.

With some of the year's lowest prices appearing in November (even before Black Friday on November 29), the marketing gurus at RetailMeNot catalogue the month's best buys:

Winter apparel and shoes. As retailers make room for seasonal merchandise, November is the time to scoop up discounted winter gear. Look for up to 50 percent off nearly everywhere on sweaters, outerwear and boots.

Cookware. With lots of holiday entertaining on tap, most retailers offer deep discounts on name-brand cookware and bakeware throughout the month of November.

Electronics. Keep an eye on falling prices, then take advantage of deals offered between Black Friday and the following Monday, dubbed Cyber Monday. Compare prices and look for discounts that can be as steep as 40 percent off laptops, tablets and accessories.

Cosmetics. This is another sector where retailers are clearing the shelves to make room for holiday cosmetic sets and new product launches, so shop now for good deals on the beauty products you love.

While there are many good deals to be had in November, some items may be worth waiting for:

Toys. It's tempting to start buying now for the holidays, but experts contend that in spite of urging by retailers to buy early, the best prices on toys are actually offered during the first two weeks of December.

Jewelry. Although it's a hot-ticket item for holiday gift-giving, it might just pay to wait a bit, especially if you're buying for yourself. Experts say the best prices on jewelry are typically offered just in time for Valentine's Day in February.

Published with permission from RISMedia.